I'd had a hunch that downtown Nashville would shut down this Christmas season, but I thought it would be due to rising COVID cases, not a bomb. As it is, Nashville already had in place a 10 pm curfew and restricted groups to 8 in late November in order to try to mitigate a surge in cases.
But the bombing took everyone by surprise. Why Nashville, of all towns? If terror and damage was the goal, there are much denser cities with more vital infrastructure. The soul-less countdown creeped me out when I heard it It's great that no one (except the bomber) died, but it destroyed homes and businesses. And I feel like those who don't know Nashville would put the location in the context of their town when the location itself is just a bit off…..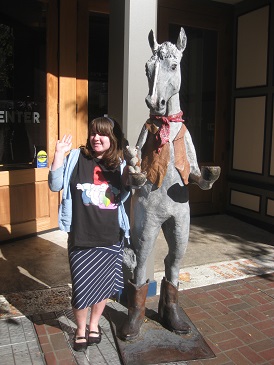 Peter and I know Second Avenue in Nashville pretty well if primarily because that's where we typically find street parking. Yes, Nashville is a small enough town that you really can find metered street parking two blocks away from the main tourist street called Broadway. And if you're looking for the "Nashvegas" experience, it is literally only three blocks of Broadway between Second and Fifth Avenues. In the pre-COVID days, those three blocks were packed with tourists, bachlorettes, and lost country boys in various states of inebriation screaming "hey baby" and "wooo" to each other over live music played at ear-splitting levels in the expensive honky-tonks (even though expensive + honky-tonk should be an oxymoron.) The big music/entertainment venues such as the Ryman Auditorium and Bridgestone Arena are on or past Fifth Avenue.
Every so often, the street itself is closed for a festival such as the NFL Draft in 2019. It is fun, though if Peter and I go out there, we typically end up on the edges, such as at Acme Feed & Seed at First Avenue or Woolworth on Fifth (um, on Fifth Avenue), where we can enjoy each other and the town more quietly.
Now back to our bomber — if he had wanted to take down Nashville as the rest of the world knows it, why wouldn't he have parked his RV in front of a honky-tonk or by the AT&T "Bat building" that defines our skyline? There would definitely not be anyone in there, save perhaps a security guard.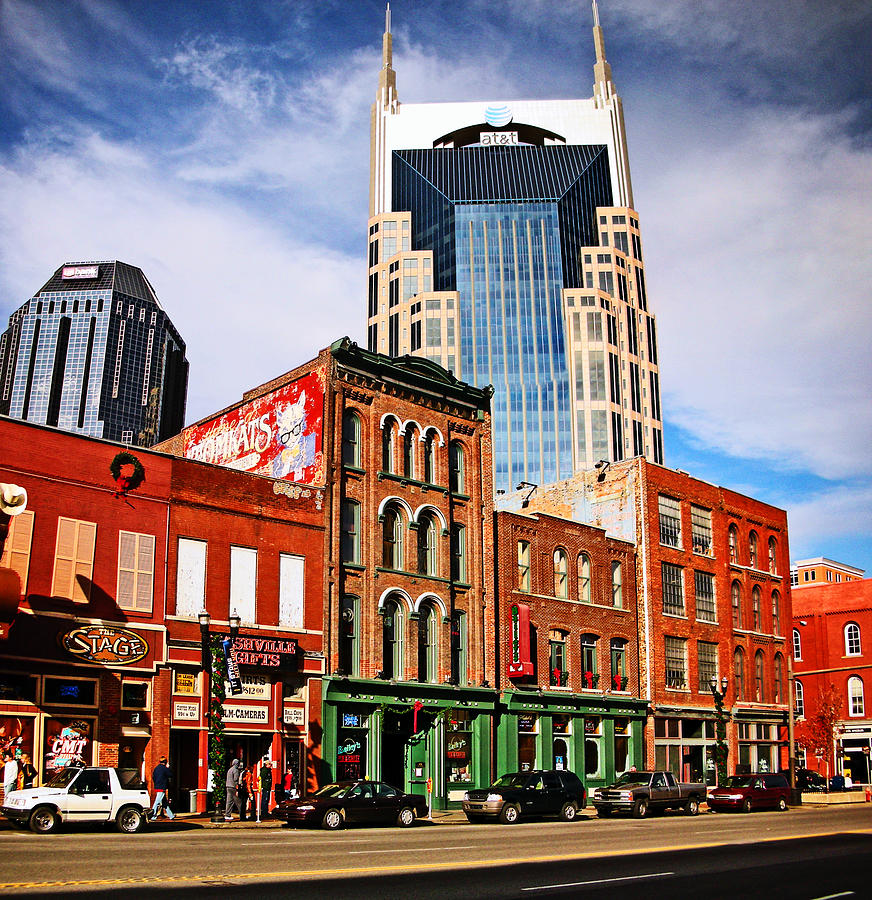 We joked that the bomber couldn't find a parking spot on Broadway itself so he had to turn onto Second. Now it turns out there was an AT&T data center next to where he parked, and the blast took out 911 services and AT&T service for 180 mile radius. And for what it's worth, it wasn't labelled or identified as such. Peter and I walked past it dozens of times and it just looked like boring offices. As I write this it's still unclear whether the bomber knew a data center was there and targeted it, or if it just so happened that it looked like the spot from which only a non-descript and usually looking unstaffed office would bear the worst of the blast.
We do know and have patronized several of the businesses on that street, particularly because the avenues just off Broadway have the entertainment people who just don't feel like screaming "woooo" until inebriated into unconsciousness can enjoy*. Our daughter celebrated her 13th birthday with us at the only Laser Quest in Tennessee, and we went back to try their Escape Room challenge later. I bought a pair of flashy boots at the boot store that always put a HUGE shoe on the sidewalk. I won "best actress" hamming it up in a Murder Mystery game and dinner at The Old Spaghetti Factory. The George Jones Museum is near the end before Printer's Alley towards the breakfast restaurant. It's on the third story, but if it was blasted, so was a lot of irreplaceable memorabilia. I had promised myself to someday treat myself to an incredible decadent milk shake at the Legendairy milk shake bar if I can figure out a way not to fall into a sugar coma afterwards. The Hard Rock Cafe right at Broadway and Second had respectably good hot chicken sandwiches.
Horse-drawn carriages were typically parked on Second Avenue until someone bought a ride. There were more chain restaurants like The Melting Pot, Rodizio Grill, Dick's Last Resort, and Hooters. And an off-Broadway honky-tonk that tried to draw in stragglers by playing its music extra loud, even by Broadway standards.
It's hard to imagine how they will come back. Many of these businesses may disappear or find it convenient to move east to Opry Mills (home of the "new" Grand Old Opry) which caters just as well to tourists and locals. I realized that Peter and I had been to the Broadway area only once since coronavirus came to Tennessee, and it felt dark and empty, as we walked quickly (and bemasked) to the House of Cards for dinner and a magic show earlier this month.
It's been a hard year for Nashville. In early March, a tornado tore through Germantown (a neighborhood just north of downtown) and east Nashville (the spunky part of town on the other side of the Cumberland River). Then like the rest of the world, it shut down because of coronavirus and has yet to emerge from phased re-opening. Thugs torched the historic court house and damaged a bunch of downtown businesses at the end of a BLM protest in May. And now….a bombing.
I just wonder how the bomber knew a key data center was right there rather than in a more obvious spot, as well as that there were people in apartments above.
Right now, the core of the Broadway area is closed ("under curfew") under city order for public safety (and criminal investigation.) I wouldn't be surprised at all if the mayor extended the curfew longer and we continue doing what we do most of the time this year — staying home. But I just don't know what will be left of downtown Nashville when it's safe to return.
(If you do like this, I do not disapprove, and downtown Nashville loves and depends on you. It's just not my thing. I'll be in the honky-tonks before the 6 pm cover charge kicks in.)