We arrived in Gettysburg Pennsylvania near midnight, but we have a free and very comfortable place to stay with Peter's parents for the next few days.
In the morning, we asked the sellers of the house we like to fix stuff.
In the afternoon, Peter and I went into "downtown" Gettysburg.
We saw zombie Abraham Lincoln pointing at the house he stayed in when he was still alive.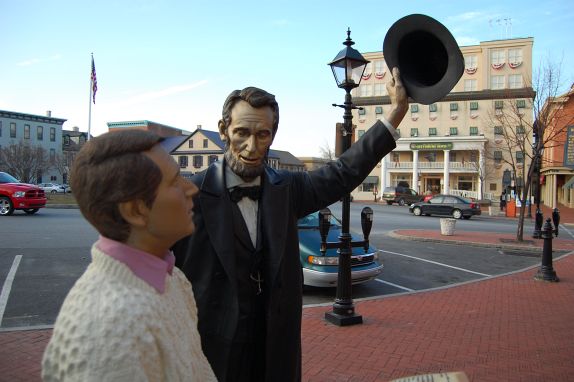 We looked at fake antiques.
We tasted bad wine. Blagh. Wine tasting in Pennsylvania is not fun.
Then we went back to Paul and Mary's house.